Clean Room Assembly - Consumables
Over 1300 sq.ft of Class 7 Clean Rooms right here in Felixstowe
Meeting criticial demands in healthcare
Cogent Technology is proud to have two Class 7 clean rooms validated to ISO 14644 at our pioneering facility in Felixstowe. Able to meet even the most demanding of medical device manufacturing requirements, the clean rooms provide 1320 sq ft of GMP-compliant manufacturing space.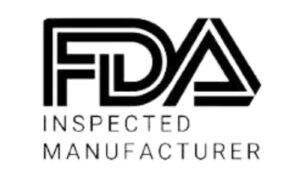 A Clean Solution
Each of our class 7 clean rooms offer 60m² (660sq ft) of manufacturing area. They are validated to the ISO 14644:2015 standard for air cleanliness.
The clean rooms are operated in accordance with strict protocols and operator training.
Routine monitoring provides evidence of cleanroom performance, by measurement of air cleanliness and air pressure.
Ready to meet your needs
Our Class 7 Clean Rooms are able to meet even the most demanding requirements and are ideal for the manufacture of consumables or highly sensitive instruments.
Whether your device manufacture demands this level of purity or if you are interested in accessing this space for your own product development team to hire then please talk to your account manager today to discuss your project with us.
"We are very pleased with the quality and consistency of the finished product as produced by Cogent Technology. They demonstrate a consistently high level of skill, commitment and importantly flexibility in getting the product to our customer base. Furthermore, their design input has made a significant contribution to the overall product manufacturability and quality."
"The innovation, collaboration and resolve you showed in taking up the gauntlet of the Ventilator Challenge has been inspirational. The design and engineering talent we have in this country is second to none… your achievements over such a short space of time are nonetheless remarkable, and justifiably a source of considerable pride for you and your company.
Once again, I would like to pass on the Government's gratitude to you and your whole team."
We look forward to working with you
Cogent Technology Ltd
Langer Road
Felixstowe
Suffolk, IP11 2BF
United Kingdom