Helping you get your life-enhancing devices to those who need them
Manufacturing medical devices to ISO 13485 standard
When only world-class will do, choose Cogent
What's more fulfilling than manufacturing PCB Assembly, Box Build and Electromechanical products that supports human health and in some cases saves lives, that's why our staff are motivated to delivering in all areas, knowing that the products they are assembling make a difference to mankind.
Cogent Technology has been certified to manufacture electronic medical devices under ISO13485 since 2006.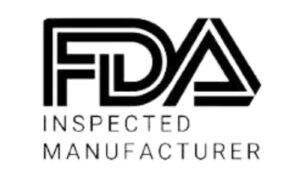 Consultancy
Whether your business is an established medical device manufacturer or an emerging med-tech company, the experience the Cogent team can bring to bear in supporting your device through approvals or ensuring your quality management system will withstand the scrutiny of an audit can be invaluable.
Our Chief Quality and Regulatory Officer sits on the BSI 13485 steering committee, so we are always ahead of the game.
Global Readiness
If your device enhances lives, then the world deserves it. Cogent Technology will support you through the acquisition of approvals and legalisation for sale in overseas territories. Cogent Technology is an FDA registered manufacturing facility with successful experience of site and Pre Market Approval inspections.
"We are very pleased with the quality and consistency of the finished product as produced by Cogent Technology. They demonstrate a consistently high level of skill, commitment and importantly flexibility in getting the product to our customer base. Furthermore, their design input has made a significant contribution to the overall product manufacturability and quality."
"Cogent Technology's drive for continuous improvement in processes and technology and their focus on quality, ensures they are able to reinforce their ethos of 'Excellence in Manufacture', this is why we are happy to say they are still our chosen CMO partner after 20 years."
We look forward to working with you
Cogent Technology Ltd
Langer Road
Felixstowe
Suffolk, IP11 2BF
United Kingdom