World Class Quality Embedded
"Quality is never an accident; it is always the result of high intention, sincere effort, intelligent direction and skilful execution. It represents the wise choice of many alternatives." – William A. Foster 
For consistent quality, choose Cogent Technology
Cogent Technology operates and complies with internationally recognised quality systems, standards and legislation, manufacturing medical device products in a transparent and auditable environment. 
All medical devices manufactured by Cogent have complete traceability and have been designed, developed and manufactured using standards specified by ISO13485.  Cogent Technology is an FDA registered manufacturing site.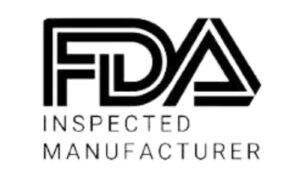 Systems
Engineers by nature, when Cogent Technology set about meeting the requirements of ISO13485 we worked closely with our business systems providers to build compliance into our workflow.  So our MRP system doesn't just generate works order demand for a device, it defines the routing, performs shop floor data collection to build a medical device history record, verifying appropriate use of components, the suitability of operators to carry out the tasks and collecting test results.  All of this is done under strict control prohibiting the leapfrogging of stages and while maintaining component level traceability from sub-assembly up to top level medical device manufacture.
Furthermore, dovetailed into this MaPS provides Access to our QMS, change control, concession authority and capacity planning alongside close monitoring of vital KPIs, giving us the tools to deliver you confidence in quality.
These systems form a vital part of our processes and are thus subject, as is any process be it hardware or software, to verification & validation. Our validation processes are written in accordance with  the FDA's Guidance on Process Validation, and SG3's Quality Management Systems – Process Validation Guidance, endorsed by the Global Harmonisation Task Force.
People
The people at Cogent have a natural entrenched commitment to our ISO13485 certification, ensuring that strict requirements are met while achieving best possible practise in assembly.
Cogent Technology has spent nearly 30 years investing in building a skilled team to ensure they can support the complex and dynamic nature of the medical device contract manufacturing market. They are constantly investing back into their business through technology and training to ensure they continually improve their working practices, quality standards and compliance with medical legislation.
Having clients geographically spread around the globe, Cogent continue to keep a close eye on medical device manufacturing and standards and legislations worldwide.  This is to ensure their clients have complete peace of mind, that they understand customer needs and are able to deliver the most innovative products whilst continuing to meet compliance in accordance with relevant regulatory requirements such as FDA 21 CFR 820.
Your needs
Cogent Technology support the manufacture of medical devices out of a desire to build products that support and improve human life.  We appreciate, good things take time.  Early stage development and NPI in the medical device sector is more protracted than for more conventional instrumentation.  Clinical trials can be extensive and can result in many iterations before volume manufacture can ensue.  You know that, we just want you to know that we appreciate it and will be there to support you for the long term.
"We are very pleased with the quality and consistency of the finished product as produced by Cogent Technology. They demonstrate a consistently high level of skill, commitment and importantly flexibility in getting the product to our customer base. Furthermore, their design input has made a significant contribution to the overall product manufacturability and quality."
"The innovation, collaboration and resolve you showed in taking up the gauntlet of the Ventilator Challenge has been inspirational. The design and engineering talent we have in this country is second to none… your achievements over such a short space of time are nonetheless remarkable, and justifiably a source of considerable pride for you and your company.
Once again, I would like to pass on the Government's gratitude to you and your whole team."
We look forward to working with you
Cogent Technology Ltd
Langer Road
Felixstowe
Suffolk, IP11 2BF
United Kingdom