If a technology is life-enhancing, it is best manufactured by Cogent
From product inception through to scale manufacturing
World-Class Facilities
Cogent Technology has come a long way since its first head quarters was located in a cupboard under the stairs (read more about that by clicking below). We now occupy a pioneering 60,000 sq.ft facility in Felixstowe, UK, where we serve clients in healthcare, greentech, and other key sectors around the world.
With two Class 7 Clean Rooms, a 7,000 sq.ft Biological Room, and world-class equipment, including SMT and wave soldering machines, Cogent Technology has everything you need for world-class manufacture of your life-enhancing devices.
World-class standards
For us, quality goes far beyond achieving certification – it is central to everything we do.
That's why we invest constantly to maintain and improve our working practices and quality standards for Device Manufacture, PCB Assembly and Electromechanical Assembly. After all, the most important standard we have to meet is the standard set by your expectations.
Regulatory approval for MDR or FDA 21CFR820.
Certified to ISO13485
FDA registered for over 10 years
One of few UK CMOs to be successfully inspected by the FDA

In-house IPC certified trainer

Contributors to BSI ISO13485 Steering Committee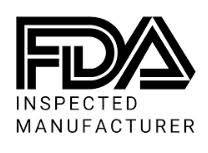 Life-enhancing systems
A quality system you won't find anywhere else, MaPS is our unique monitoring and planning software platform that enables:
Unrivalled centralised monitoring and planning of our entire operation
Provides access to our QMS, change control, concession authority and capacity planning
Allows close monitoring of vital KPIs.
Frequently considered by auditors as the best quality management system they've seen, MaPS is your route to world-class quality.
World-class people
Anyone can learn a skill, but what makes a team deliver world-class manufacturing? Passion. 
At Cogent Technology, we continually invest in the competencies of our team members, and have a full-time qualified trainer to ensure that all manufacturing staff  receive on-going training to the IPC-A-610 standard for electronics assembly. Each person has their own 'skills matrix' to record and foster the development of their competencies.
We also develop our staff through internal promotion to opportunities that best suit their own skills, talents and passions, and ensure that every team member is valued and heard. 
Enhancing lives, together
At Cogent Technology, we are fully committed to enhancing lives – and not only the lives of those who use the products we manufacture, but the lives of our clients, our staff, and our suppliers. If you want a world-class CMO who's as invested in your products and mission as you are, choose Cogent Technology.
Live clients with devices deployed worldwide
Longest standing client (years)
Team members, increasing steadily
Manufacturing 13,000 ventilators in 12 weeks? No problem. Building life-enhancing cancer diagnostics? Simple. Keeping clients for over 30 years? Easy. Read about some of our projects – and then find out what we can do for you.
We look forward to working with you
Cogent Technology Ltd
Langer Road
Felixstowe
Suffolk, IP11 2BF
United Kingdom