Your life-enhancing devices are in safe hands with Cogent
Manufacturing to ISO 13485 standard
The trusted CMO for healthcare 
When it comes to medical devices, we know that only world-class will do. As a specialist in the manufacture of life-enhancing devices, we have the supply chain, experience, regulatory expertise and facilities to bring your vision to life with grace and ease, so that you can get on with what you do best; enhancing lives.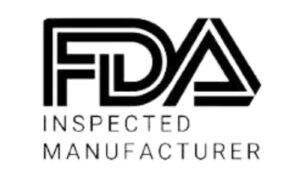 Part of your team
We're not just a CMO. When you work with us, we'll be an extension of your own team. Your mission becomes our mission, and we'll work with you every step of the way to make bring it to life. 
Whether you're in the conceptualisation stage for an NPI, or you're looking to transfer production from China or Europe to the UK, Cogent Technology is an ideal partner to develop and manufacture your device for the long-term. 
 We've been manufacturing highly complex medical devices for over 30 years, working with blue chip companies and start ups to make life-enhancing concepts a reality. 
Every solution
Class 7 Cleanroom assembly
Consumables
Diagnostic imaging
Electronic surgical devices
Monitoring (hospital and at-home)
Therapeutic devices
Self-test
Complex single use devices
"We are very pleased with the quality and consistency of the finished product as produced by Cogent Technology. They demonstrate a consistently high level of skill, commitment and importantly flexibility in getting the product to our customer base. Furthermore, their design input has made a significant contribution to the overall product manufacturability and quality."
"The innovation, collaboration and resolve you showed in taking up the gauntlet of the Ventilator Challenge has been inspirational. The design and engineering talent we have in this country is second to none… your achievements over such a short space of time are nonetheless remarkable, and justifiably a source of considerable pride for you and your company.
Once again, I would like to pass on the Government's gratitude to you and your whole team."
Manufacturing 13,000 ventilators in 12 weeks? No problem. Building life-enhancing cancer diagnostics? Simple. Keeping clients for over 30 years? Easy. Read about some of our projects – and then find out what we can do for you.
We look forward to working with you
Cogent Technology Ltd
Langer Road
Felixstowe
Suffolk, IP11 2BF
United Kingdom