Project Engineering and Productionisation
Ensuring commercially successful devices 
Complete Concept and Design
Once a client of Cogent Technology has proven their initial design, using Cogent's fast track service, the next essential stage on the road to product manufacture is fulfilled by our NPI Service Level.
The New Product Introduction phase is the moment to hone a product to ensure it meets the repeatability and reliability required to be a commercial success.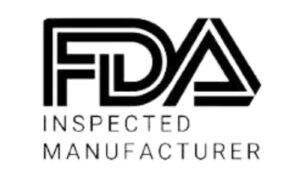 PFMEA and DFMA
With these demands in mind Cogent Technology bring to the table expertise to perform Process Failure Mode Effects Analysis (PFMEA) and advice on Design for Manufacture (DFMA) before creating carefully documented process flows with the aim of averting risk within the device manufacturing process.
Cogent Technology has been certified to manufacture electronic medical devices under ISO13485 since 2006.
Hot House Planning
Cogent Technology leave nothing to chance on NPI and have a dedicated NPI Hot House Planning Session. This is a multi disciplinary team represented by Planning, Sales, Engineering, Department Heads and the shop floor NPI Controllers. Progress thereafter is reported to the account manager servicing your needs via a weekly risk review meeting and customer based reviews.
Working with our customers we will develop test strategies aimed at proving process controls are in check and to capture any deviation from specification.
The final output of the NPI process not just a pre-preproduction batch of product ready for field trial or customer evaluation but a well-documented product pack ready for series production.
"We are very pleased with the quality and consistency of the finished product as produced by Cogent Technology. They demonstrate a consistently high level of skill, commitment and importantly flexibility in getting the product to our customer base. Furthermore, their design input has made a significant contribution to the overall product manufacturability and quality."
"Cogent Technology's drive for continuous improvement in processes and technology and their focus on quality, ensures they are able to reinforce their ethos of 'Excellence in Manufacture', this is why we are happy to say they are still our chosen CMO partner after 30 years."
We look forward to working with you
Cogent Technology Ltd
Langer Road
Felixstowe
Suffolk, IP11 2BF
United Kingdom