Device build
Complete solutions delivered by Cogent Technology
World-class quality, from start to finish
Cogent Technology has been manufacturing complete instrumentation systems since its formation in 1985 and has extensive experience in supplying full device build, assembled, tested and commissioned to your specification and to the standards defined by IPC630 and the J-Std. Every step of the assembly, the origin of every component with who did what, when and where is recorded to meet the traceability requirements of ISO13485 for medical device build underpinned by a complete Device History Record (DHR).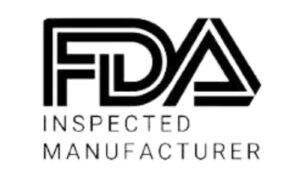 Beyond Compliant
Our paper-free approach means we've been able to integrate the processes necessary for compliance into our business systems and shop floor data collection to provide the highest standards of traceability and device history alongside tight process control for you PCB Assembly, Box Build and Electromechanical Assembly.
Our implementation of ISO 13485 allowed us to build into our workflow a number of attributes some of which go beyond just being compliant.
Setting New Standards
Total batch traceability, to component level
Visibility through SFDC for live progress
Leapfrogging of process steps is prevented, electronically
Use of non-calibrated equipment prohibited, electronically
Operator activity, recorded and traceable to product serial number
Integrated skills matrix restricts operators so only those certified
to build devices can handle them
Rework and subsequent re-validation logged, in detail
Complete electronic Device History Record (DHR)
"We are very pleased with the quality and consistency of the finished product as produced by Cogent Technology. They demonstrate a consistently high level of skill, commitment and importantly flexibility in getting the product to our customer base. Furthermore, their design input has made a significant contribution to the overall product manufacturability and quality."
"The innovation, collaboration and resolve you showed in taking up the gauntlet of the Ventilator Challenge has been inspirational. The design and engineering talent we have in this country is second to none… your achievements over such a short space of time are nonetheless remarkable, and justifiably a source of considerable pride for you and your company.
Once again, I would like to pass on the Government's gratitude to you and your whole team."
We look forward to working with you
Cogent Technology Ltd
Langer Road
Felixstowe
Suffolk, IP11 2BF
United Kingdom