Request for quotation
All the information you need to start your journey with Cogent Technology
Let's bring your vision to life
To request a quotation, call us on +44 (0)1394 445566 or email enquiriescem@cogentcem.co.uk, or fill in the form below.
To help us help you with your enquiry, please scroll down for useful technical information and our brochures.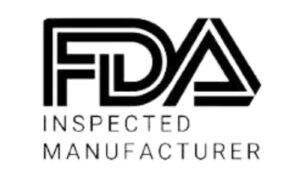 To request a quotation, call or email us, or fill in the form opposite.
Manufacturing Data Requirements
This document will provide you with essential information to ensure that your design files for PCB Assembly, Electromechanical Assembly and Full Box Build may be provided in readiness to match our manufacturing process.
It details the specifications you will need to consider for BOM, PCB Gerber and ASCII data for programming automated processes as well-as highlighting the details we need to formulate your medical device Device History Record. Following this carefully will minimise the potential for time lost on Cogent manufacturing documents, programs and tooling for your product.
Our implementation of ISO 13485  allowed us to build into our workflow a number of attributes some of which go beyond just being compliant:
RFQ Information Requirements
 Areas included within the PCB Assembly RFQ Information Requirements document should allow you to understand our quoting process from initial contact all the way through to when you receive your completed open book quotation.
It details what our sales team will need from your organisation to process your quotation in terms of BOM requirements, drawings and Gerber data and also provides you with specifics around how we use and handle your data internally and externally with our component vendors in order to produce a PCB Assembly, Box Build or Electromechanical quote.
Medical Brochure
What is more fulfilling than manufacturing products that support human health and in some cases save lives?
Cogent Technology has been providing ISO 13485 Medical Devices electronic manufacturing and PCB Assembly solutions to organisations globally for nearly 10 years.
To enable Cogent to deliver the most innovative products whilst continuing to meet compliance, they have spent nearly three decades investing in building skilled teams to ensure they can support the complex and dynamic nature of the medical device contract manufacturing market.
To find out more how Cogent can help you bring your medical products to market, view our Medical Device Manufacturing Brochure
Manufacturing Brochure
As an ISO 9001 certified electronics manufacturer, Cogent Technology has been providing solutions for PCB assembly and Instrumentation since 1985.
For CMO and PCB assembly or a complete device build, you will find Cogent Technology's "Excellence in Manufacture" to be the core objective of a team of individuals that are proud to be delivering quality products and services to electronics organisations all around the world.
To find out more details regarding our new Service Levels – fast traick, NPI, and series, view our Manufacturing Services Brochure.
Manufacturing 13,000 ventilators in 12 weeks? No problem. Building life-enhancing cancer diagnostics? Simple. Keeping clients for over 30 years? Easy. Read about some of our projects – and then find out what we can do for you.
We look forward to working with you
Cogent Technology Ltd
Langer Road
Felixstowe
Suffolk, IP11 2BF
United Kingdom