Testing and Inspection
We build quality in, test to validate and inspect to verify
Quality that withstands every test
Cogent Technology offers a comprehensive range of PCB and electronic functional testing services.  From simple power checks, programming, XJTAG and AOI through to calibration and product conformance all performed by skilled engineers in our PCB Testing and Inspection procedure.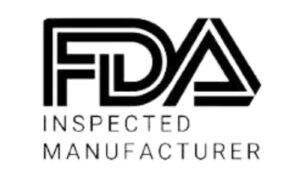 Software supported testing
For all Surface Mount Technology (SMT) assemblies quality standards are maintained using the latest AOI machines and software to assist inspection where the human eye can fail, ensuring that the right components are placed in the right orientation and in the right place.
For test and inspection, Cogent's AOI technology can also detect short circuits and dry joints, allowing us to fine tune our processes, improve quality where needed, reduce rework and increase first time passes.  Every SMT PCB Assembly is subjected to AOI, 100%.
Advanced testing
A team of qualified test engineers provide functional tests for PCB assembly and instrumentation calibration supported by advanced flying probe testing when appropriate.
We work with customers to develop test and calibration strategies that to cover PCB testing, environmental cycling, burn in, functional and performance verification testing.  Every key measurement is recorded electronically in a device history record (DHR), retained for the life of the product.
"We are very pleased with the quality and consistency of the finished product as produced by Cogent Technology. They demonstrate a consistently high level of skill, commitment and importantly flexibility in getting the product to our customer base. Furthermore, their design input has made a significant contribution to the overall product manufacturability and quality."
"Cogent Technology's drive for continuous improvement in processes and technology and their focus on quality, ensures they are able to reinforce their ethos of 'Excellence in Manufacture', this is why we are happy to say they are still our chosen CMO partner after 30 years."
We look forward to working with you
Cogent Technology Ltd
Langer Road
Felixstowe
Suffolk, IP11 2BF
United Kingdom